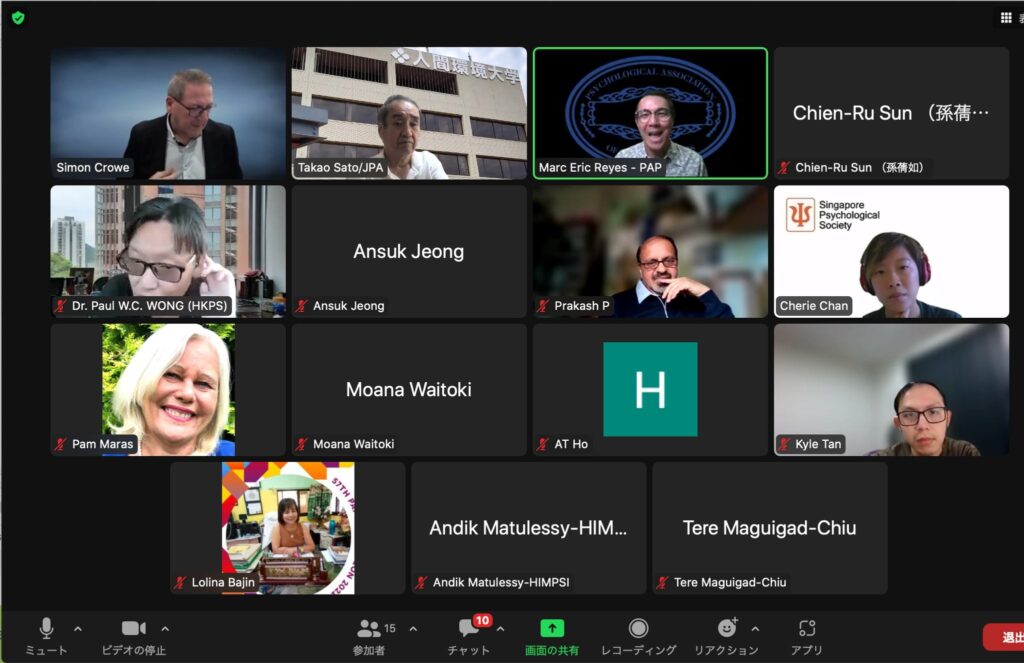 The second APPA Mini Conference was held on the 7th and 14th August 2022. This conference focused on the regulatory efforts of the region given the current lack of legislation in many of our member countries.
Mr Nick Lord – National Director, Engagement and Government Relations at AHPRA and liaison for the WHO – Collaborative Centre for Health Workforce Regulation, Pacific Southwest and Prof Dragos Iliescu – President Division 2 IAAP provided valuable insights on this topic before country members including Singapore (Dr Cherie Chan), Philippines (Dr Marc Reyes), Japan (Dr Hana Suzuki) and Korea (Dr Kee) took to the floor to discuss how current regulatory efforts are practiced in their respective countries. 
We had a wonderful discussion understanding the relevance of licensure and regulation and highlighted the importance of working together on an international platform to encourage regulation across the region.
For relevant resources from the various speakers, please see below: